This morning I was plesently surprised to find out the WWDC app had a new interface! Check this out: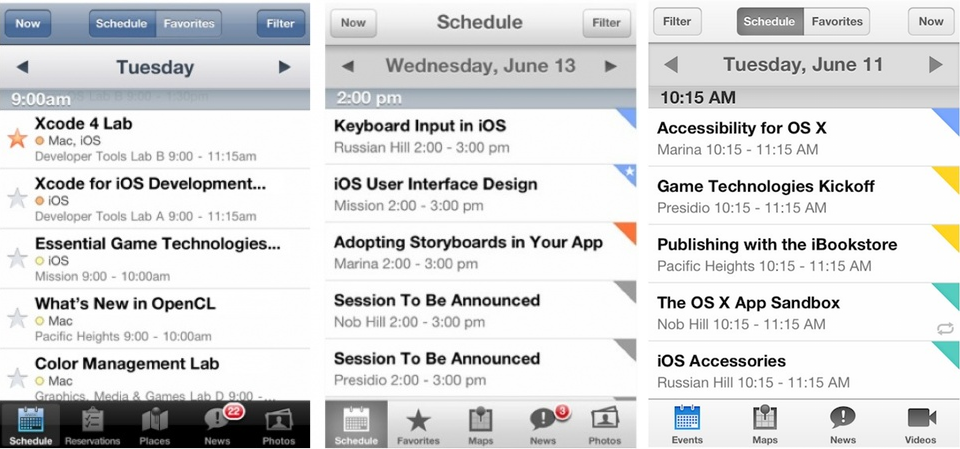 If this new theme is any suggestion to what Apple has in store for iOS 7, I am super excited. Also apple doesn't usually do something like this, unless it's going to be big. And if you didn't notice, there is a new replacement icon for photos, videos. Meaning live streaming? I have a really good feeling that Apple want's all eyes (developers eyes) watching what they are going to do.
This is the first time in months that I actually feel good about Apple. Nice move with releasing this app today!
Will Apple impress the world again?! Let's hope so!